The USS Orleck is open to the public during the following hours:
• Wednesday through Friday, 9 a.m. to 3 p.m.
• Saturday, 9 a.m. to 4 p.m.
• Sunday, 10 a.m. to 4 p.m.
Last visitors on board 30 minutes before closing.
 The USS Orleck is docked at 610 E Bay St,
Jacksonville, FL 32202 at the old shipyard Pier 1.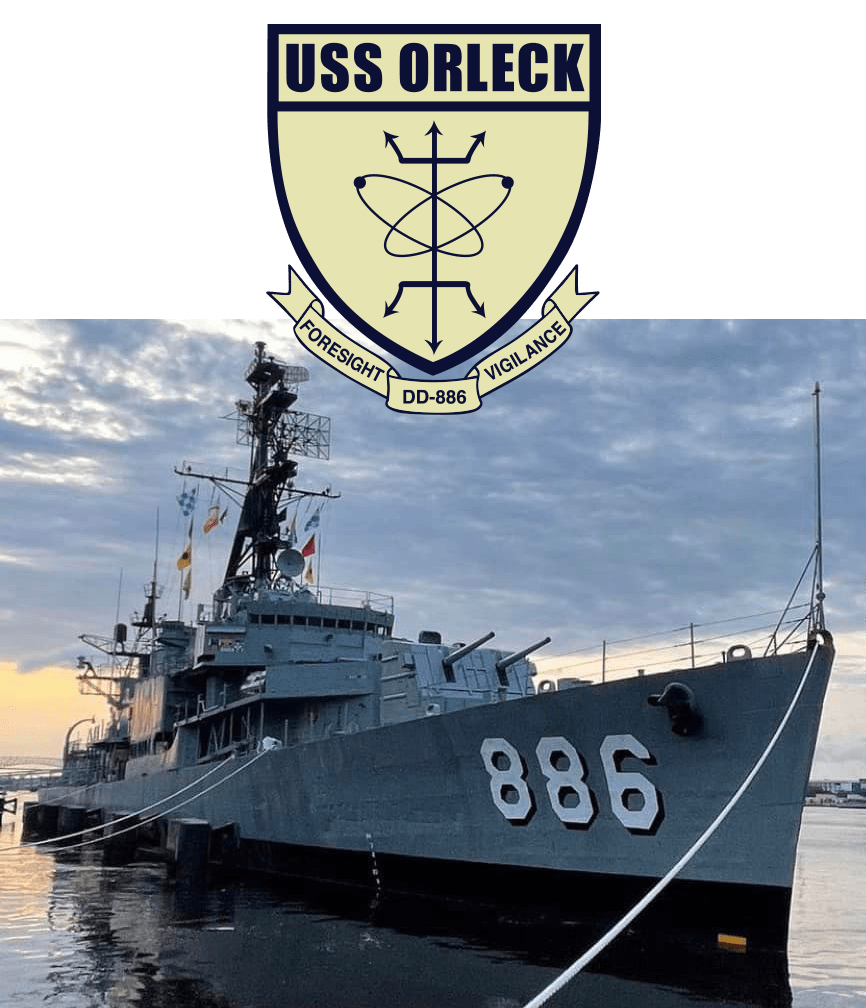 Ship Tour Ticket Pricing
Youth 6-11 - $5
Youth 12-17 - $10
Veterans and Seniors - $13
Youth 12-17 with Active Duty Member - $7.50
Active Duty Member in Uniform - FREE
Active Duty Member Out of Uniform - $7.50
- Available For Purchase At The Gate -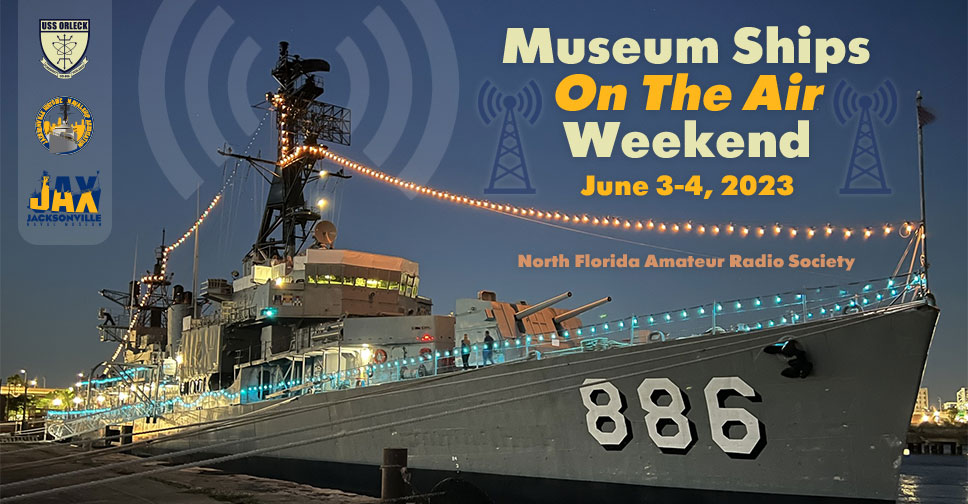 Join us for Museum Ships On The Air Weekend hosted on the USS Orleck We are honored to join 96 other ships and amateur radio operators participating in the 2023 Museum Ships on...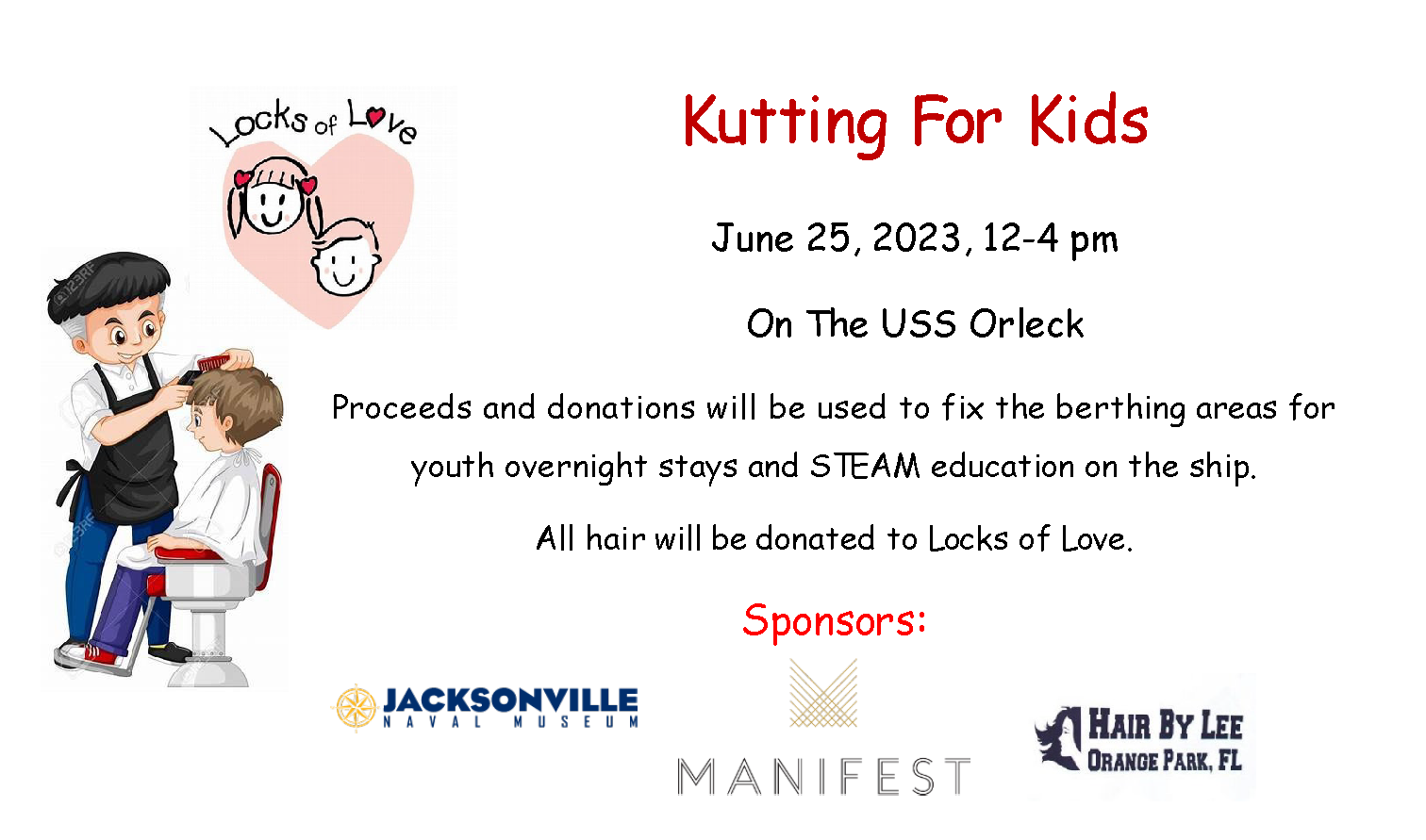 June 25, 2023, 12-4 PM on the USS Orleck Proceeds go to fix the berthing areas for youth overnight stays and STEAM education on the ship. All hair donated to Locks of Love....
Meet The USS Orleck DD-886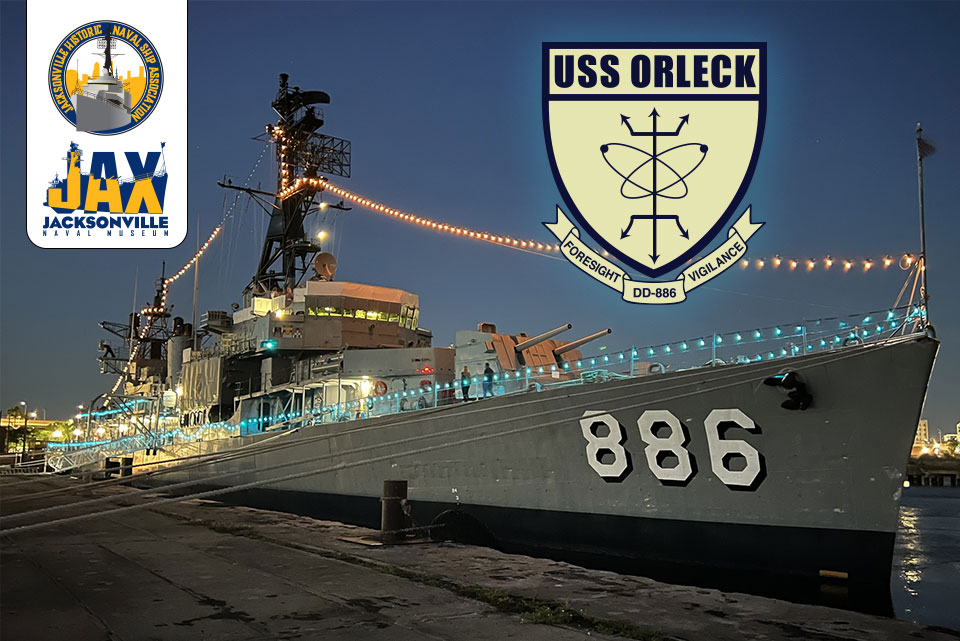 Named after Lieutenant Joseph Orleck, Commanding Officer of USS Nauset, killed in action on 9 September, 1943 during World War II, & posthumously awarded the Navy Cross.
Gearing Class Destroyer, keel laid in 1944, launched on 12 May '45, & Commissioned 15 September, 1945.
The "Top Gun" of Vietnam, fired 11,000+ rounds earning the nickname "Grey Ghost of the Vietnam Coast" & netting an astonishing 14 battle stars throughout the war.
In the Korean War become the charter member of the "Train Busters Club" and received 4 battle stars during the war.
Received updates to original hull frame that included: ASROC (Anti Submarine Rocket launcher) & DASH (Drone Anti Submarine Helicopter system).
Awards included: Navy Unit Commendation, Battle 'E', China Service Medal, World War II Victory Medal, Navy Occupation Service Medal, National Defense Medal (multiple awards), Korean Service Medal (multiple awards), Armed Forces Expeditionary Medal (multiple awards), Vietnam Service Medal (multiple awards), Republic of Korea Presidential Unit Citation, Republic of Vietnam Gallantry Cross Unit Citation, United Nations Service Medal, & Republic of Vietnam Campaign Medal.